December 14, 2017 | Mark Andy Inc.
Mark Andy Named Exclusive United States Distributor of DuPont™ Cyrel® Products
The agreement furthers both organizations' commitment to flexographic customers' success.
Supporting Mark Andy's long-lasting commitment to label and packaging customers, Mark Andy, Inc. has been appointed the exclusive distributor of DuPont™ Cyrel® flexographic platemaking systems in the United States.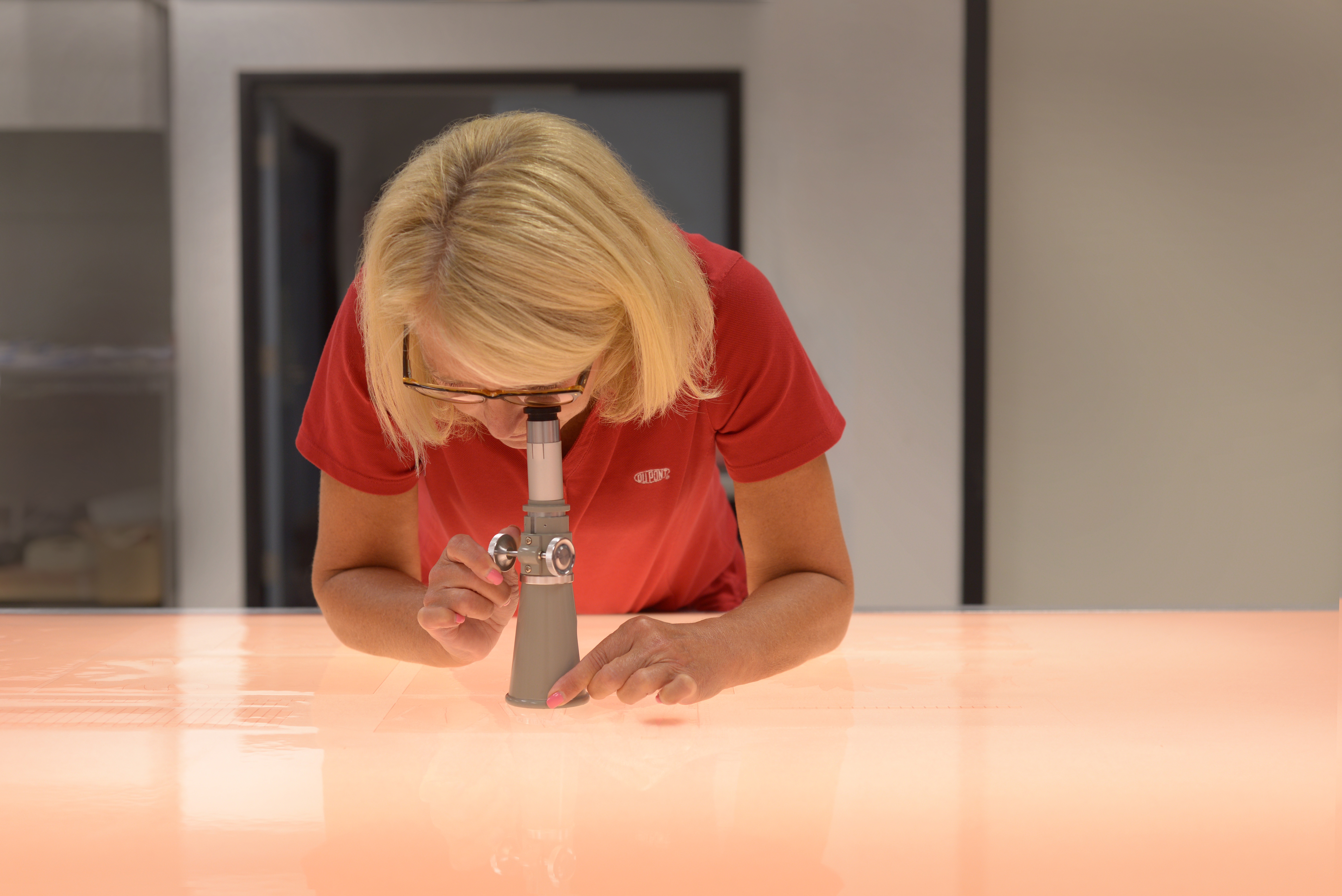 Mark Andy Print Products, the supplies and consumables division of Mark Andy, first entered into business with DuPont in early 2014, serving as a distributor for the Cyrel® product line including plate material, processing equipment, imagers and software. A notable benefit of this new exclusive relationship is the ability to better serve flexography customers by developing plate systems to improve print quality and minimize downtime for optimizing converters' operations.
"Mark Andy is a pioneer in flexographic equipment committed to providing end-to-end solutions to our customers. We are excited to strengthen our relationship with DuPont, enhancing our goal of providing high quality, reliable supply of products. It's a best-fit for our customers," shares Kevin Wilken, CEO, Mark Andy.
Adding to the excitement, Mark Andy will also assume distribution of the full suite of flexographic pressroom supplies previously sold with the DuPont™ Cyrel® product line, including plate mounting tapes, plate imaging equipment, letterpress plates, and other supplies, perfectly complementing the existing Mark Andy consumables portfolio of over 12,000 product SKUs that support flexographic, digital hybrid and offset workflows.
Transition processes are already in place for existing customers and will be completed by January 1st, 2018. "Customer support is the number one priority for all brands involved in the transition. Our goal is to streamline the process for all parties, and ultimately get customers the supplies they need when they need them. Zero interruption," stated Wilken.
As with all Mark Andy Print Product orders, fast and easy ordering is made possible with a dedicated team of experts and online ordering on shop.markandy.com. Timely deliveries are possible through Mark Andy's strong distribution and supply chain within North America with coast-to-coast distribution centers specializing in same day delivery. As the largest distributor of flexographic consumables, Mark Andy Print Products is the supplier of choice for pressroom consumables designed to produce excellent print results.
Reaffirming Mark Andy's strategy as a Total Solutions Partner, this expansion offers an opportunity to better serve existing customers, as well as develop longstanding relationships with new ones. "We are committed to providing our customers with superior product and technical expertise. Our experienced team of consumables specialists will continue to deliver support and training needed to improve quality and productivity for our partners," shares Wilken.
When speaking to the new agreement, Chan Hansen, Americas Channel Manager, DuPont, concludes, "Both companies identified this as an opportunity to solidify our shared mission to deliver continuous innovation to printers and converters, specifically for the tag and label segment."
---
About Mark Andy Inc.
Mark Andy Inc. is the Total Solutions Partner to the label and packaging industry with a mission to be 'the supplier of choice with high quality innovative solutions that drive customer profitability.' The company responds to business needs by offering a broad range of equipment, education, support, and supplies to printers and converters around the world. Partnering with Mark Andy means access to award-winning technologies including Mark Andy flexographic and digital hybrid printing presses, Rotoflex offline finishing systems, and a complete line of consumables and press room supplies from Mark Andy Print Products. The company has the largest customer support team with global coverage, offering spare parts, technical service, retrofits and rebuilds, PM programs, and superior training through Mark Andy University. For more information, visit www.markandy.com.
About DuPont Advanced Printing
DuPont Advanced Printing, a business unit of DowDuPont Specialty Products Division, brings together leading technologies and products for the printing and package printing industries. DuPont™ Cyrel® is one of the world's leading flexographic plate-making systems in digital and conventional formats, including the new Cyrel® EASY photopolymer plates and Cyrel® FAST plates and processing equipment. DuPont™ Artistri® offers high-quality inks for consumer, commercial, office inkjet and textile printing applications. For more information, visit http://cyrel.com/na or http://artistri.dupont.com.
About DowDuPont Specialty Products Division
DowDuPont Specialty Products, a division of DowDuPont (NYSE: DWDP), is a global innovation leader with technology-based materials, ingredients and solutions that help transform industries and everyday life. Our employees apply diverse science and expertise to help customers advance their best ideas and deliver essential innovations in key markets including electronics, transportation, building and construction, health and wellness, food and worker safety. DowDuPont intends to separate the Specialty Products Division into an independent, publicly traded company. More information can be found www.dow-dupont.com.