The Results are In. Our Customers are Winning
From the days of the Mark Andy 2200 workhorse to the decade-long global phenomenon that is the Performance Series to the addition of the Evolution Series, our flexo technology is driving success and growth for users. With Mark Andy flexographic equipment, you can expect high levels of production, the fastest changeovers, and application versatility to support any pressroom need.
The Future of Flexo eBook
A look into the future of evolving narrow-web print technology and how converters can capitalize on industry growth
Get Your Copy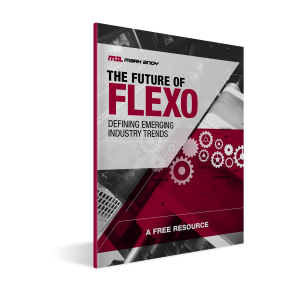 Performance Series Overview Video
The P Series has proven to be a two for one replacement over conventional flexo presses.
Watch Watch the Video
Growth with Mark Andy Performance Series
Brazilian Converter Adds Capacity with Acquisition of New Mark Andy P7
Read More
We Have Flexo in our DNA
Our founder, Mark Andrews, Sr., built the first modern tape press in 1946, and we haven't looked back. We are the leader in flexo, with the largest global install base of modern label production equipment.
We Offer Flexibility
Innovation is a core belief shared amongst our New Product Development and Custom Design Teams, meaning you'll get the right configuration to get the job done. From retrofits and large-scale press upgrades to trade-in incentive programs, Mark Andy offers flexible flexo printing solutions that adapt as your job mix changes.
We Help You Grow
We've just begun to scratch the surface of possible avenues to take our equipment to the next level. Our teams continue to advance and help you reach peak levels of efficiency and enter new markets with ease. Growing your business and improving your bottom line—it's what we strive for.