Hybrid Has Never Been Easier
Going hybrid can be as simple as incorporating a digital retrofit to your current flexo machine. With Digital Plus Screen, Mark Andy's digital replacement for rotary screen is recognized as:
Cost Effective
Say goodbye to expensive rotary screen setup and cleanup! With print quality surpassing traditional screen-printing, Digital Plus Screen allows converters to stay competitive while keeping capital and operating costs low.
Streamlined
Simplify your entire workflow, sending files from pre-press to print with a click of a button, reducing setup times associated with conventional rotary screen.
Value-Add
Achieve tactile effects that increase product shelf appeal for customers at speeds of 240 (73 mpm).
Hybrid
Get the most out of your flexographic press by expanding application range with a modular hybrid retrofit. Prints reverse text, barcodes and fine print with screen-like white, all in a single, high-quality pass.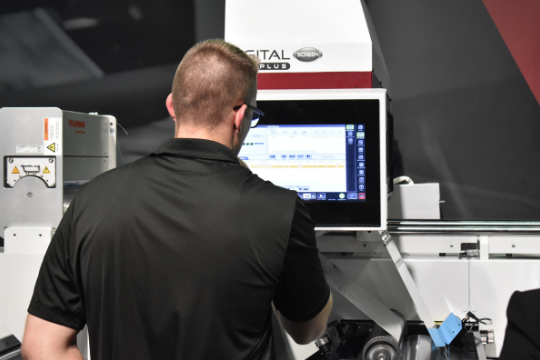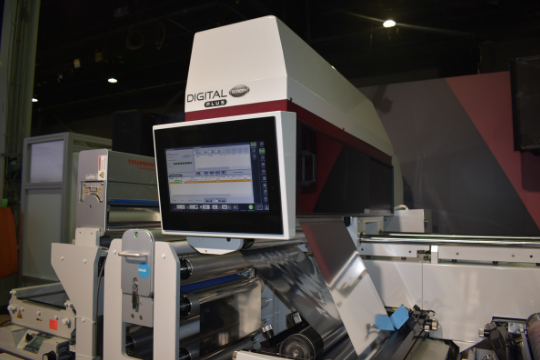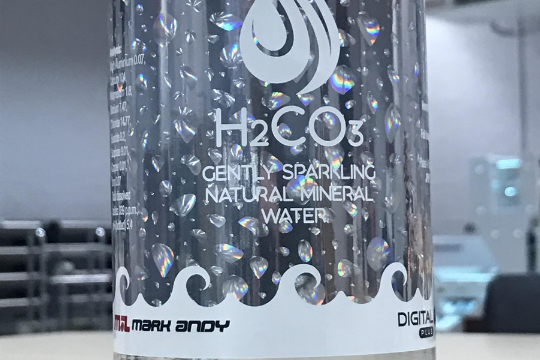 Technical Specifications
13 inch (330mm) web width
17 inch (430mm) web width
Mark Andy ProWORX is a PDF automated workflow supported by Mark Andy and powered by Esko. From art to print, Digital Plus Screen enables a truly streamlined production process.
Ideal for clear and metallic films. Pressure sensitive paper and film, unsupported paper, tag stocks and light carton
Digital Plus Screen utilizes the same high-pigment UV ink formulation as our award-winning Digital Series press and can be purchased through Mark Andy Print Products.
Our dedicated support team provides comprehensive training during installation, enabling you to self-service maintenance your equipment. It's really that simple.
Mark Andy Performance Series, legacy flexographic presses and any flexo machine
Dimensional Print at the Click of a Button
You're familiar with what your current presses are capable of achieving. However, with the support of the Mark Andy Digital Plus Screen rail-mounted retrofit, you can expand the variety of applications and industries that you efficiently serve, all while avoiding costly setup and ancillary expenses. View our product gallery of labels showcasing the capabilities of a digital retrofit solution.
Screen Print Alternative

Tactile Effects

Health and Beauty Labels

Wine & Spirits