High Productivity Die Cutting 
The Rotoflex DSI is the most efficient die cutting system available for today's production environments. The dual purpose platform features precision die cutting or advanced roll and label inspection and interchanges easily. The DSI is ideal for any growing print shop and can be upgraded to meet future needs.
URC 2.0 Control System
Report Management System (RMS) production analysis tool
High-performance processor
Most advanced defect detection system available
Linear – independent stream count
MMLD – 100% missing matrix and label detection
Precise fault placement at editing table
Automatic calibration reduces set-up time and waste
eDrive 2.0
Better use of power which results in better roll characteristics
Seamless roll quality at any speed and with any speed changes
Faster acceleration and deceleration with maximum control
Increases production effectiveness and preserves roll quality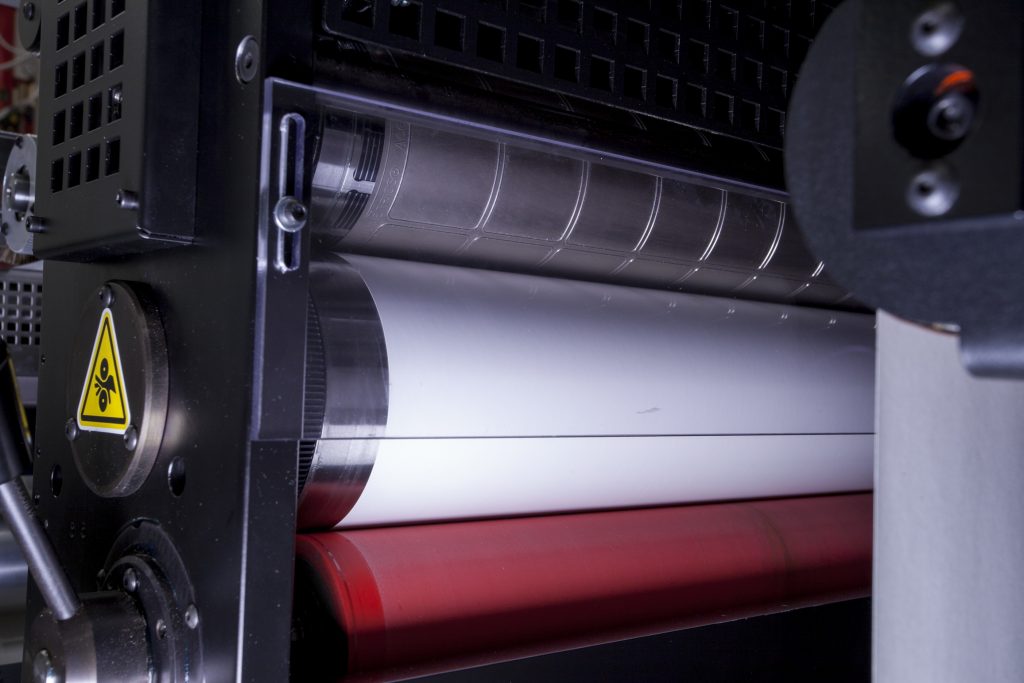 Witness the DSI in Full Force
The DSI series from Rotoflex is ideal for high-speed, accurate blank label die cutting. Available in 13.25 or 17.25 inch (330 or 440mm) widths, the DSI is a versatile, reliable die cutting solution for converters worldwide.
Watch Watch Video
DSI Blank Label Die Cutting
This video demonstrates a DSI 440 (17 inch / 440mm) die cutting and inspecting 3 streams, delivering to 1 inch and 3 inch core shafts.
Watch Watch Video
DSI Technical Specifications
13.55 / 17.25 inch (330 / 440 mm)
Up to 1000 fpm (305 mpm) dependent on application
28 inch (711 mm) or 40 inch (1016 mm)
18 inch (457 mm) for single spindle machine
16 inch (406 mm) for dual spindle machine
Clear-on-Clear Label Count
Choice of Inspection Camera System
Matrix and Missing Label Detection
Flag & Splice Detection
High Intensity Strobe
Crush, Shear, or Razor Slitter
Slitter Cartridges
Anti Static Equipment
Roll Lift
Waste Wind-Up
Variable Data Printing
Ultrasonic Web Guide Sensor
Web Gripper-Feeder