The True Hybrid Advantage
Fully Integrated
Digital Series HD is a True Hybrid, meaning elements of digital and flexo within the machine are native to Mark Andy. What this means for you is a heightened user experience with a reliable partner. It is hardware and software designed to work together seamlessly to achieve unmatched benefits.
Enhanced Productivity
Printing at speeds up to 240 fpm (73 mpm), including white and combined with single pass inline converting, produces a higher throughput.
Revenue Generation
The combination of production speed, no click charges, and competitively priced consumables delivers the lowest total cost of operation with maximum return. Current users report $200,000 USD (€169,787.00) in weekly revenue.
Flexibility
Digital Series HD is now available in 5 through 8 color configurations and can support integrated inline or future-proof near line converting options. It's custom designed to your exact digital workflow, printing, and converting needs with your growth path in mind.
Guaranteed Support
Our team provides comprehensive training through the entire product lifecycle: before, during, and after installation. Beyond technical assistance, the Mark Andy team will work with you to optimize internal processes and business development strategies around your new technology so you can generate more work and revenue with less time, labor, and waste.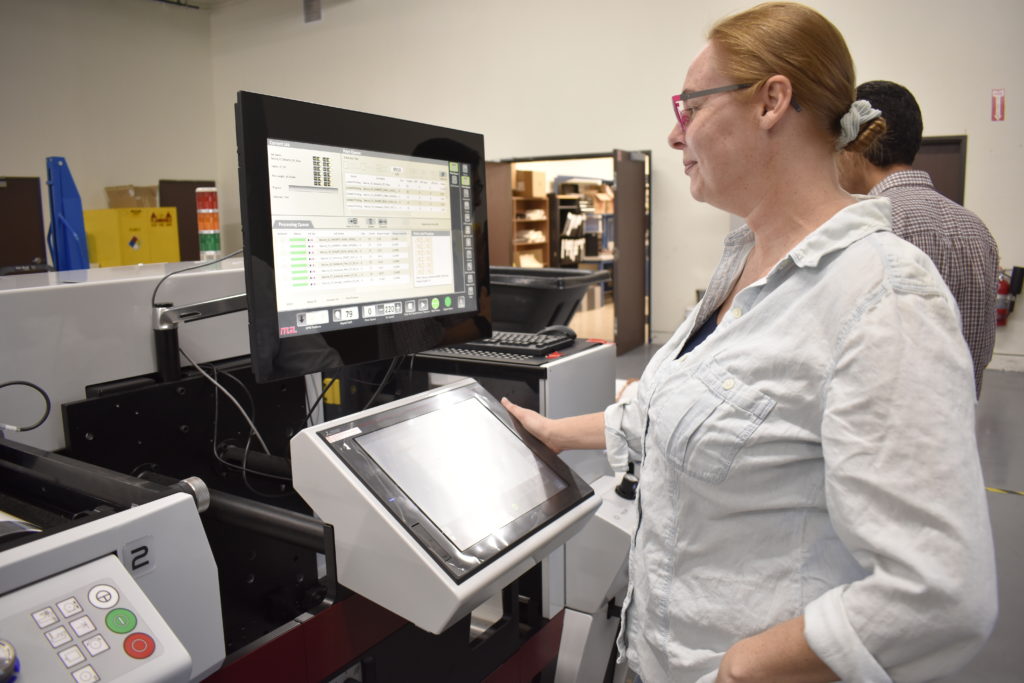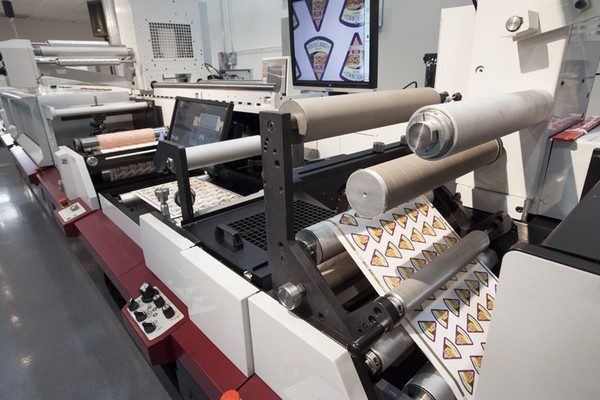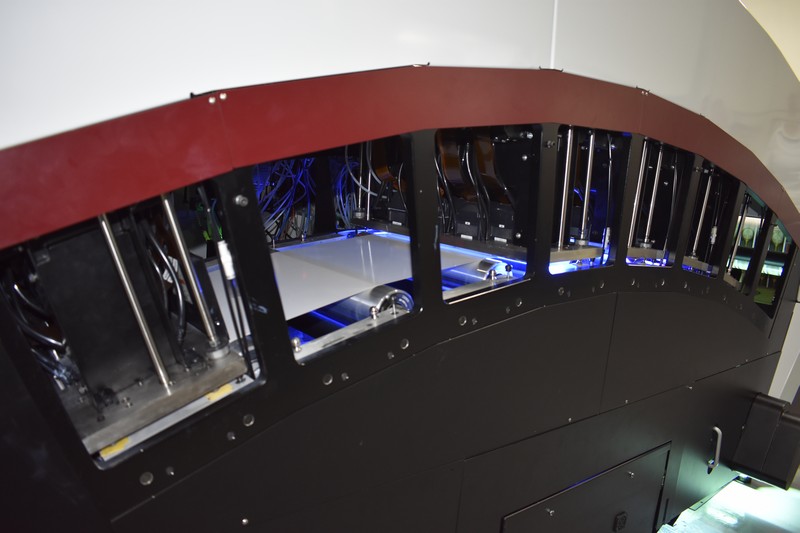 Configurations for Every Converter, Now and into the Future



Technical Specifications
13.25 inch (336mm) and 17.25 inch (438mm) web width
12.5 inch (318mm) and 16.8 inch (426mm) digital print width
13 inch (330mm) and 17 inch (430mm) flexo print width
Extended Gamut (CMYKOGV +W) UV inkjet digital printing with visible print quality of 1200 dpi
Start with 5 colors and expand the gamut as your business requires!
Hybrid flexo stations for top coating, metallics, cold foil and more
240 fpm (73 mpm) at-quality for all colors. No trade off in speed for high-opacity digital white.
Pressure sensitive paper and film, unsupported paper and films, tag stocks, light carton and more
Workflow A true PDF automated workflow completely supported and configured by Mark Andy
Mark Andy ProWORX, powered by Esko and Global Graphics, includes a powerful color engine, expandable for your prepress needs
Live VDP™ is the fastest, most robust VDP solution in the industry.
Mark Andy ProVIEW operator platform provides access to all customized and standard system operations at a single intuitive touch-screen interface
Countless Customization Options
Supports 5 through 8 color digital module options
Match your existing workflow with integrated inline, nearline or offline converting options
Add any traditional flexographic converting, decoration or unique process in combination with extended gamut digital print
Adcraft Case Study
"One of the biggest advantages of this press for us is having everything inline and being able to add all the embellishments in one pass. It gives us something to offer that's not available out there."
Download the Case Study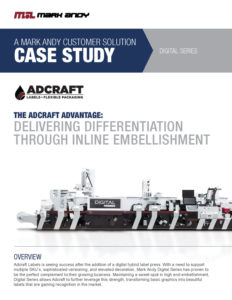 Label Solutions Video
"To be competitive, dependability and speed are where you pick up an edge. That's really what steered us towards Mark Andy's digital portfolio."
Watch Watch the Video
Offering Flexibility Like No Other
When it comes to digital, it's about having the right technology with the right partner to help you reach your greatest potential. View our application gallery of prime labels and tags showcasing high quality print and embellishment. With the ability to support a wide range of applications and markets, Digital Series HD is a viable solution to grow and differentiate your label business.
Pressure Sensitive Prime Labels

Shrink Sleeves

Durable Tags & Labels

Light Carton

Variable Data Printing

Specialty Goods

Health & Beauty Market Segment

Industrial Labels

Film (Supported & Unsupported)