The Pro Factor:
Compact, Modular Design
The Mark Andy Digital Pro PLUS is ingeniously crafted, offering a sleek and modular design that fits seamlessly into any workspace, optimizing space without compromising on functionality.
Rapid Warm-Up & Consistent Quality
The machine boasts a quick warm-up time, ensuring that operations commence swiftly, coupled with a promise of delivering consistent and impeccable print quality every time.
Precise Font Representation
Demonstrating its prowess in detail, it supports a minimum font size of 4 pt reserve and 2 pt positive type, ensuring clear and sharp text in all print tasks.
Durable Toner & Easy Consumable Access
With its long-lasting toner, the longevity of prints is guaranteed. Additionally, the ease of accessing all consumables through MAPP streamlines the printing process, making it efficient and hassle-free.
Model That Matches Converter Needs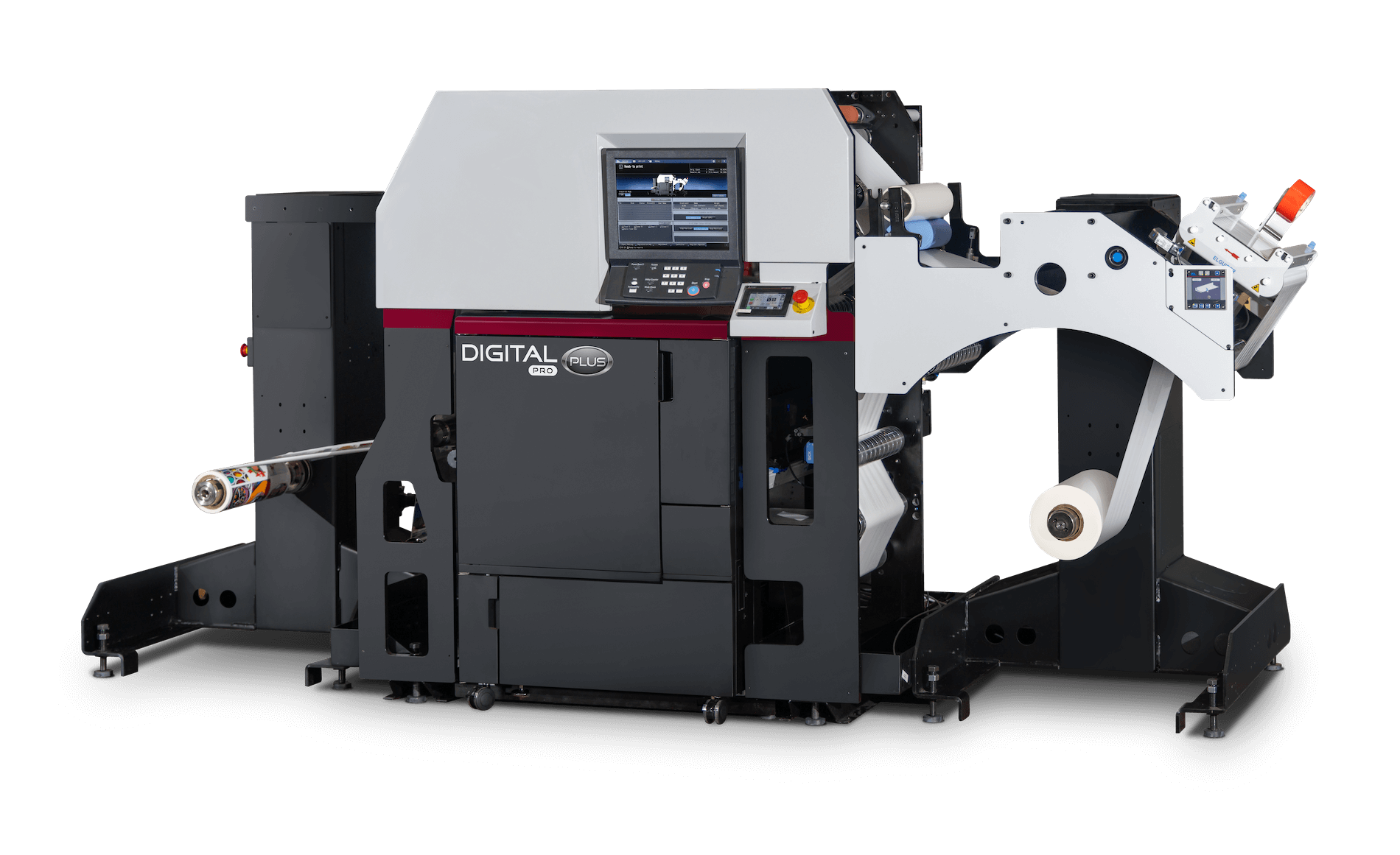 Technical Specifications
1200 x 2400 DPI
3600 DPI equivalent
CMYK Dry Toner Electrophotography
Capable of Flexo
PS, PP, PET, supported films
6-8 bar (90-115psi) compressed air
GEW E2C UV and UV LED options
30inch (762mm) single rewind
20inch dual rewind
380-480 V 3 Phase (amperage dependent upon configuration)
200-240 single phase 24 amp
Converting & Finishing Options
Conventional die station
Semi rotary die station with 26" mag. Cylinder
Flexographic print station before and after digital module
Sheeter stacker conveyor
Digital module bypass
Cold foil
Lamination
Slitting & scoring
Semi-rotary die station with repeat range 4"-24"
7-48 inch (178-1195mm) digital banner mode
5.5-24inch (140-610mm)
Optimal temperature range 68–72°F (20–22˚C)
Maximum temperature range 68–77°F (20–25˚C)
Ink storage 68–77°F (20–25˚C)
Optimum humidity range 40–60%
Dust controlled environment preferred
Your Essential Digital Press Scorecard
A tool to streamline the initial stages of your digital press search.
Start Planning Today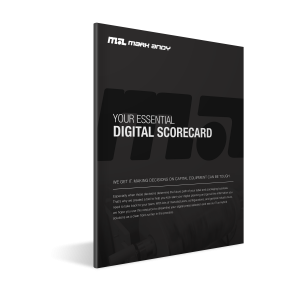 Customer Success Book - Entering Into Digital
Customer achievement with Mark Andy digital is brought to life in this quick read.
Get Your Copy
Diving into Digital
Interested in adding digital but unsure of where to start? This is the resource for you.
Download the eBook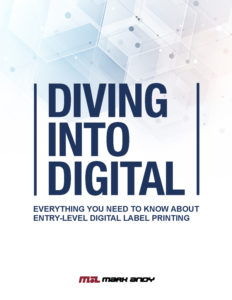 With Digital Pro, The Possibilities Are Endless
Micro runs. Versioning. Variable data. Stronger competition. Shorter delivery times. These increasing demands are just a few reasons why Digital Pro is the solution for printing profitable prime labels. See for yourself. View our product gallery of labels and tags showcasing high quality print and maximum efficiency with decoration, diecutting, UV LED curing and finishing, all inline.
Variable Data Printing

Food & Beverage Labels

Health & Beauty Labels

Promotional Tags

Short Run and Seasonal

Wine & Spirits

Durables

Foil Lidding

Prime pressure sensitive labels

Durable & Industrial Labels

Paper Labels