Premium Rolls with Right Now Service
Understanding the importance of unique ink distribution delivered by an anilox roll, we realize how critical it is for your anilox rolls to be manufactured to a standard that will perform consistently and reliably. Combining our extensive knowledge of flexography and Interflexo Laser Engraver's product quality, we offer uncompromised high-precision engravings for superior ink release. This delivers greater productivity with guaranteed results for maximized uptime. You can expect:
Unique cell construction to match any application
Premium products built to exacting specifications providing consistent repeatability
Offering anilox rolls for any press manufacturer, from narrow-web to wide-web machines.
Technical expertise to help you match application-specific solutions, resulting in high quality performance.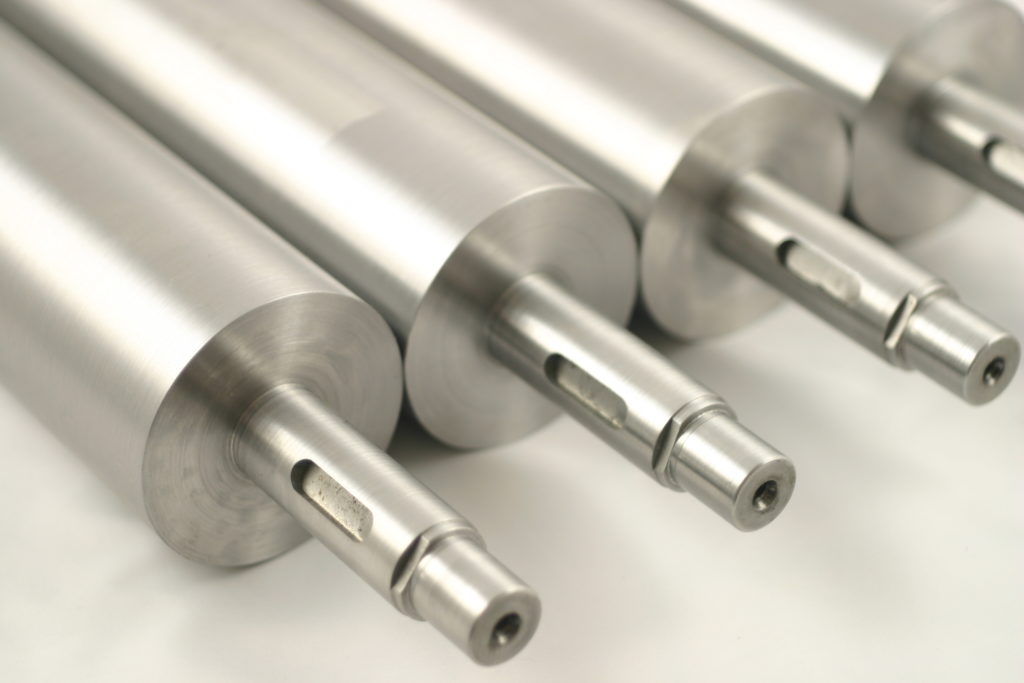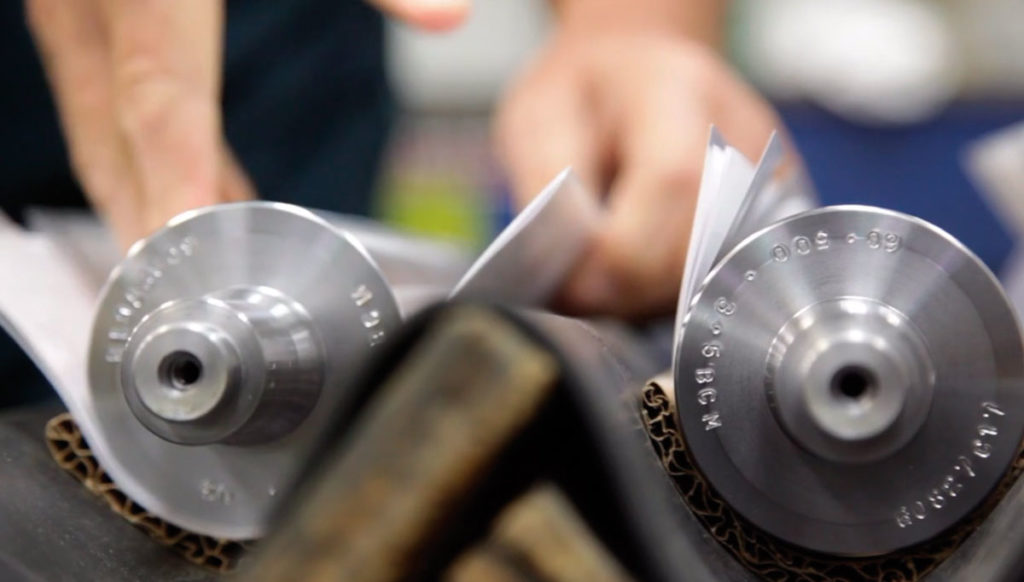 Mark Andy Flexo Line Card
Access a complete listing of the different types of anilox rolls and sleeves offered by MAPP.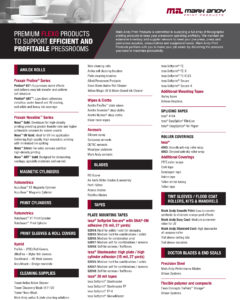 Find your solution with Custom Cell Engravings from Interflex Laser Engravers
The following high-quality laser engravings are designed to let rolls run cleaner longer.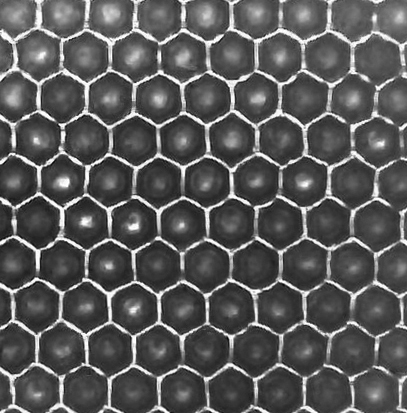 High Definition Flexo
High Line count, high volume engraving for fine printing (gravure quality). Works great for combination work and keeps plate clean. Grind of ink is critical when using HD Engravings.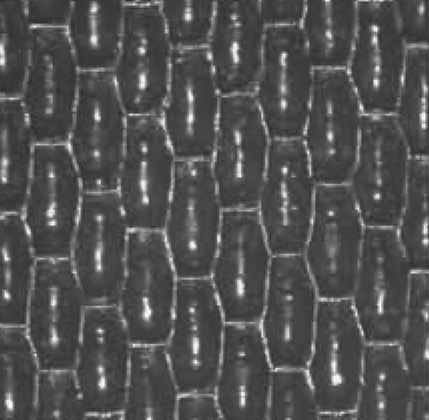 UVFlex
An Interflex specialized engraving that reduces "spitting" or "misting" issues when using UV inks. The stepped design, as well as the engraving angle, helps reduce the chance of ink building up on the wrong side of the doctor blade.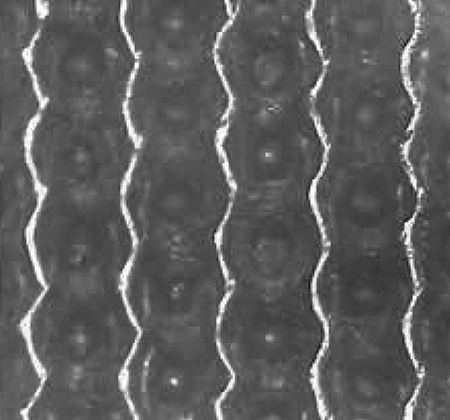 30° Interrupted Channel
Interflex's most popularly used custom cell alternative, good volume and laydown characteristics to assist with pinhole issues with easy clean up. Used upon low to high volume needs in both printing and coating.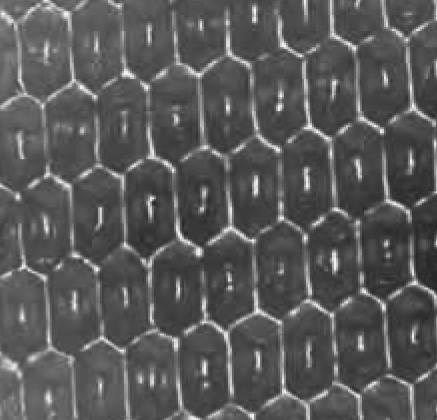 Stepped Long Hex
Improved alternative to the elongated hex. The Geometry and placement are developed to improve doctor blade wear, seating, and help reduce the chance of chatter. Provides an overall consistent laydown. Used mainly in printing.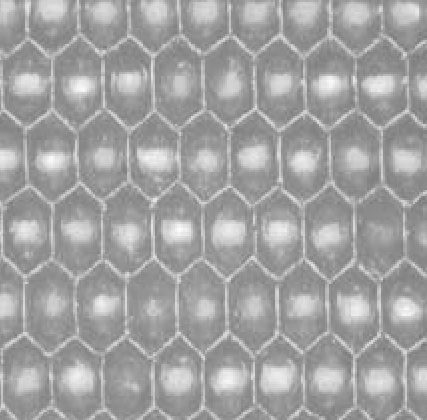 Elongated Anilox
A modified 60 degree hex that has been stretched in the web direction which allows improved release, higher volumes, and ease of clean up. The width of the cell remains the same to prevent dirty print cause from dot dipping. Can help reduce plugging.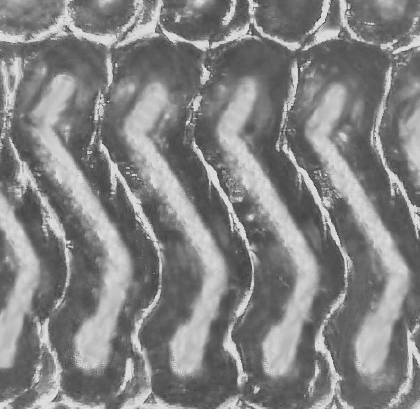 Custom Channel Wave
A semi-open cell design that is recommended only as a second alternative to the Interrupted 30 degree channel. Can be reproduced based upon the wall placements and precise volumes can be delivered for improved process performance and repeatability.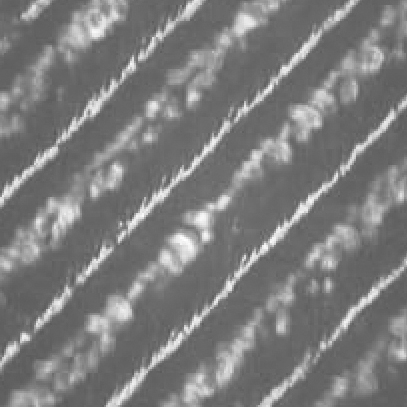 Custom Trihelical
A popular ceramic alternative to the conventional copper chrome mechanical engravings. Improves life of engravings in abrasive applications. High ROI on reduced rework or de-rechrome issues.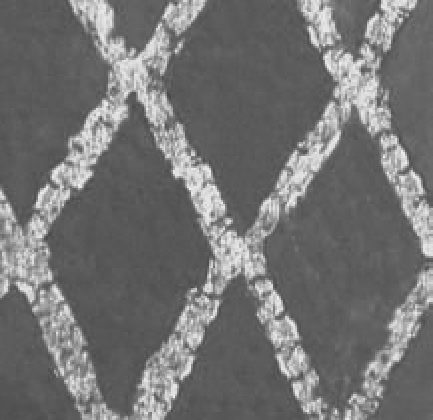 High Volume Diamond
Exclusive to gravure and coating applications. It is post-engrave polished flat to the surface which makes it smooth for doctor blades.