November 7, 2018 | Mark Andy Inc.
WEBINAR: Using Digital Hybrid to Exceed Brand Expectations
The webinar, entitled: "A Converter Perspective: Using Digital Hybrid to Exceed Brand Expectations" will be hosted by packagePRINTING and dive into how Mark Andy digital customers are using their technology to deliver on cost, color, customization and more for customers.
The ways in which brands communicate with consumers are changing, and for package printers and converters to stay at the forefront of this evolution, they must embrace the latest printing and converting technology.
Meet the Participants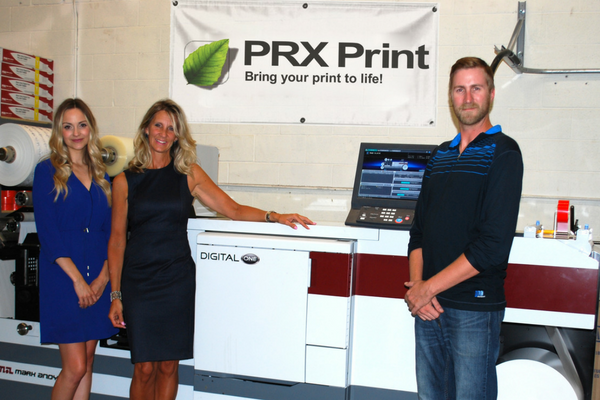 Adopting the latest technology rings true for the webinar participants- Debbie Gilbert of PRX Print and Brad Knoth of Advantage Label & Packaging. PRX Print, formerly a brokerage operation transitioned labeling in-house after purchasing a Mark Andy Digital One and is realizing over 50% growth of their business.
Like PRX Print, Advantage Labels & Packaging also is a Digital One user. As a 100% Mark Andy operation, Advantage also has a production-class Digital Series True Hybrid solution to complement flexo and the entry-level Digital One. Double digital hybrid investments and expert workflow management tees the company up for 20% growth in the first year.
Webinar Topics
• Finding the right hybrid printing solution for your business
• The ways digital hybrid presses meet the needs of today's brand owners
• Process interchangeability and VDP utilization strategies
• Marketing new capability in the realm of digital to current and prospective customers
Interested in listening in to the webinar on 12/6? Register by clicking here.
About the Author
Chandler Davis is a Senior Marketing Specialist at Mark Andy. She is a University of Missouri graduate with a passion for social media, packaging design, and all things printing. You can also find Chandler on LinkedIn.