Fast, Easy and Affordable Variable Data
Achieving high-speed basic variable data can be as simple as adding a low-cost and reliable portable solution to your new or existing machine.
Cost-Effective
Inexpensive low-risk solution with high return, the DPV is more economical than similar offers in the market and is more dependable. This inkjet system costs nearly 90% less than cartridge-based systems.
Fast
The DPV utilizes the latest 30 & 40 kHz print module with lightning-fast data transfer and print speeds without slowing down your equipment.
Flexible
A portable module that can be added to virtually any new press and retrofit project, as well as vacuum conveyor or rewinder, the DPV system is expandable from 4.5" up to 20" with multiple print heads. It also covers a wide range of applications, from tickets, tags & labeling to packaging, security printing, and pharmaceutical.
Robust
Mark Andy DPV is a sturdy single module with minimal moving parts and the best available DOD technology delivered by authentic Kyocera print heads, making it a permanent and robust solution for single-color variable data management.
Operator-Friendly
As a straightforward solution, the DPV is a practical and user-friendly device for all operators regardless of skill level. Automated maintenance and service features reduce maintenance and make any variable data printing job easier and successful in the pressroom.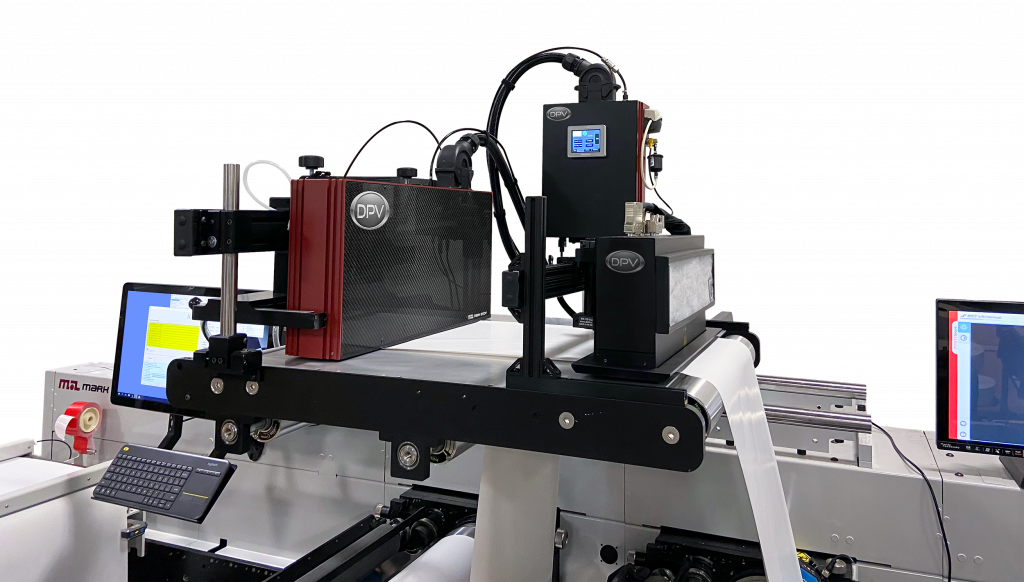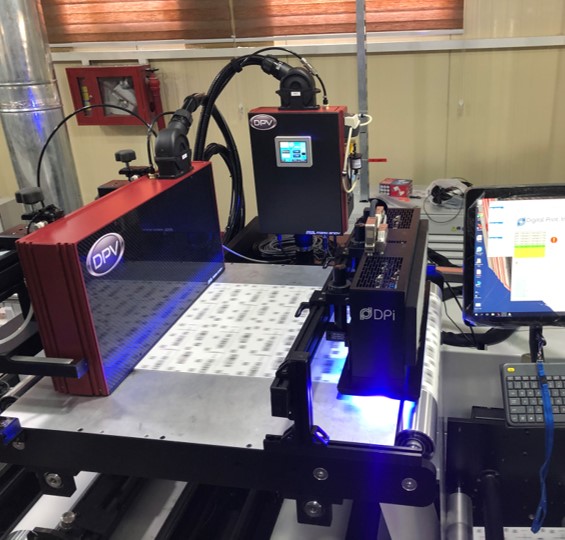 Technical Specifications
4.5"-20" (114 mm - 508 mm)
Print Resolution and Speed
600x900 dpi - 166 fpm
600x600 dpi - 250 fpm
600x450 dpi - 333 fpm
600x300 dpi - 500 fpm
Coated (UV) and uncoated paper, foil,
plastic, PVC, and chipboard
Electrical: 110 to 220 VAC 50-60 Hz
Pneumatic: 50 psi (3.45 Bar) low flow. Air to be clean and dry.
PC: Uninterrupted Power Supply (UPS) is recommended for the computer. Not included.
Included Software and Controller
Windows Based PC
QPress Layout Software
Print Control Software
PDF Software is optional
USPS IMB, USPS Postnet, USPS IMPB
UPC A
Code 128, Code 39 / 3 of 9, Code 93
Interleaved 2 of 5
Data Matrix, Data Matrix GS1, Data Matrix / Harvest Mark
QR Code
Aztec
PDF 417
Codabar/NW-7
RSS
EAN 13 , EAN 8
SSCC 18
Custom Barcodes & Many More
CE compliant (component level)