April 18, 2019 | Chandler Davis
Digital One Makes Appearance at Graphics Canada 2019
Mark Andy has confirmed the sale of one Digital One and one Digital Series HD hybrid presses during the Graphics Canada trade show event held early April in Ontario. 2019 marks the second appearance at Graphics by the OEM and its distributor agent for the region, Canflexographics. In addition to label converters, the entry-level prime label solution garnered interest from Canadian offset printers looking to diversify into the narrow web roll label market.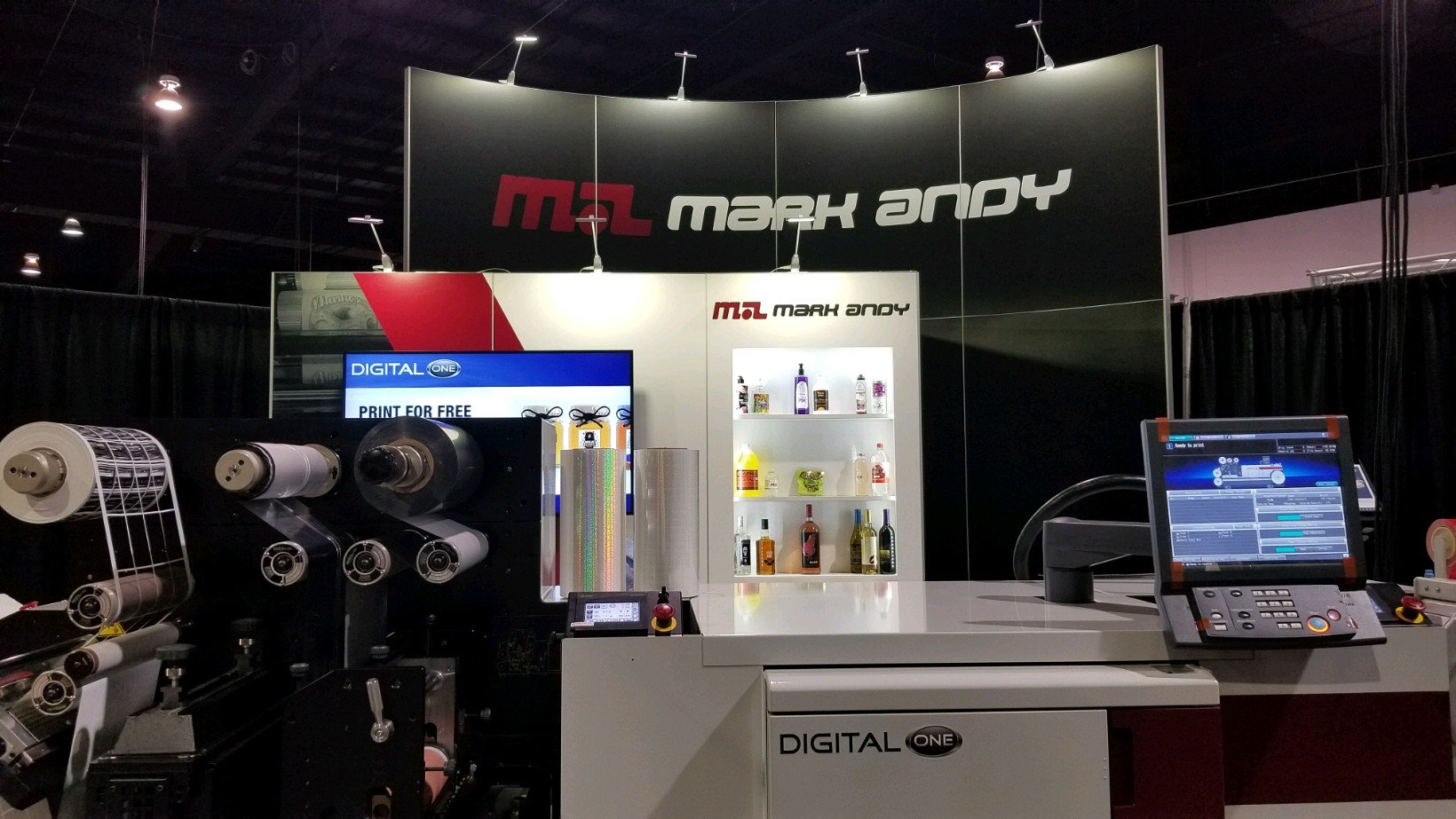 The event also provided an opportunity for area label printers to experience the benefits of digital hybrid technology. The Digital One demonstrated prime label printing using a dry toner digital print technology combined with flexographic inline decoration adding embellishments with cold foil. The label job was then converted and finished in a single pass on the hybrid resulting in customer-ready output straight from the press. While not on stand for demonstration, Digital Series HD was also
In collaboration with Labelexpo and Labels & Labeling, Mark Andy participated in a digital label printing forum alongside other prominent industry players. Justin Green, Product Manager, Mark Andy, provided insight on a wide variety of thought-provoking pressroom topics, including benefits of in-line converting and the true value of hybrid technology. Green also contributed to a session on color matching and consistency in the pressroom in conjunction with Ideaalliance.
The Digital One machine on the stand will ship directly to a Canadian printer who committed to the hybrid labeling technology on the show floor to support their need for short-run digital printing. This will be the seventh Digital One label press installed in Canada and reinforces both Mark Andy and Canflexographics global commitment to providing solutions to help converters succeed.
Speaking to the relationship between Mark Andy, Canflexographics, and Canadian converters, Green provides: "Having a dedicated and knowledgeable team like Canflexo in Canada to support the market is a huge advantage to Mark Andy. We've worked together for years to deliver the right solutions to partners and it's always a pleasure to connect at an event like Graphics Canada and promote our digital workflows."