June 19, 2019 | Mark Andy Inc.
The Business Case for Modern Flexo Equipment [INFOGRAPHIC]
Because of the workhorse nature of legacy – or traditional – flexographic presses, many converters have adapted a 'more with more' philosophy. That's to say, print houses are adding more capacity by purchasing more equipment.
As a provider of industry-leading legacy equipment, Mark Andy understands the draw. The 2200 is a true laborer – a label press that is the foundation on which many printers have built their business. With its flexibility, simplicity and high efficiency, this flexo press has stood the test of time and continues to help enforce pressroom profitability.
With that said, advancements to flexographic technology have paved the way for the Performance Series line that is synonymous with modern flexo. And that technology is more than just something flashy for converters to tout – it translates to more productivity, less waste and ultimately, more profitability.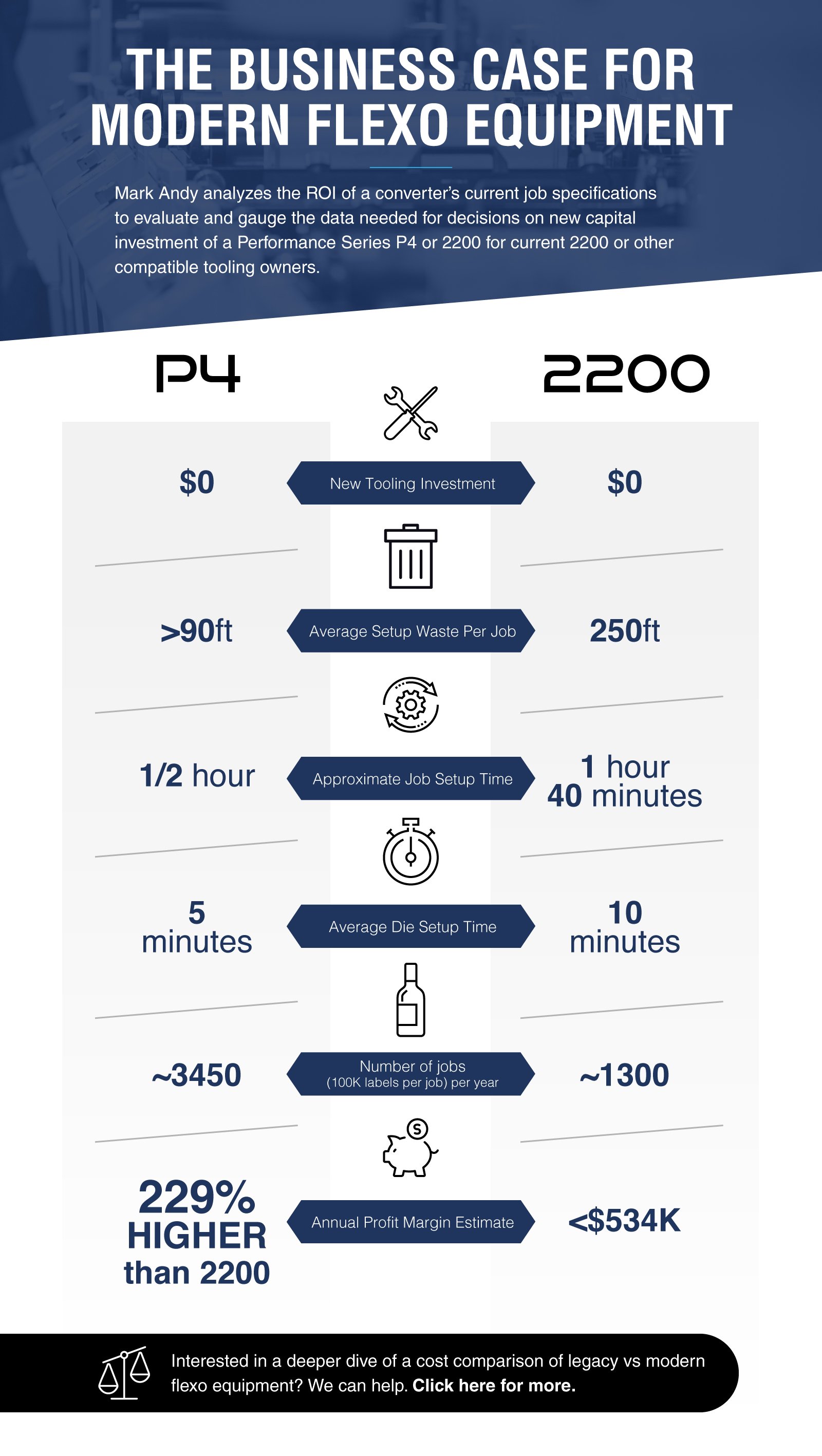 The Performance Series P4 is uniquely designed to accept plate roll tooling from legacy  flexo presses, which allows converters to easily transfer work from existing 2200 or other compatible presses. It encompasses a 'more with less' philosophy; adding more capacity with less equipment.
Are you ready for a competitive audit? We can help. Contact us to learn more about the efficiency, production and ultimately financial benefits of adding modern flexo to your pressroom.